All product information is provided by the supplier. The National Board of Social Services is not responsible for either contents, origin, flaws and deficiencies, or any kind of damage that may occur from the use of the information. The National Board of Social Services has no authority to endorse products and does not assess the quality of the products.
Hide this message
.
---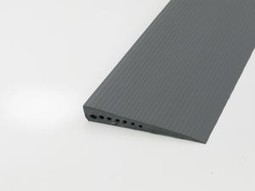 Ramp iMade of rubber
Available in many sizes.
All ramps are 90 cm wide. Can be easily cut with a sharp knife.

Sizes:
Height x length
6 mm x 60 mm
8 mm x 80 mm
10 mm x 100 mm
12 mm x 120 mm
16 mm x 150 mm
20 mm x 150 mm
24 mm x 150 mm
28 mm x 200 mm
32 mm x 200 mm
36 mm x 200 mm
40 mm x 250 mm
44 mm x 250 mm
48 mm x 250 mm
Add to My list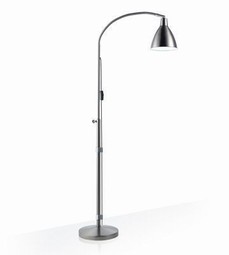 Floor lamp which ships with a 20W compact fluorescent bulb with a cool, daylight-like light, and with a lamp head adjustable in both height and angle. Developed in cooperation with the RNIB and other low vision experts. Recommended for users needing improved contrast, or are bothered by glare.
Add to My list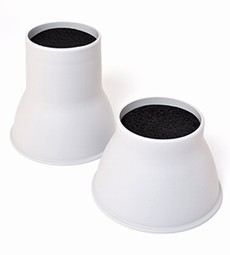 Elephant feet are designed to raise chairs, beds, tables etc in height by 9 or 14 cm depending on the model
Can have a diameter of up to 8.5 cm.
Max user weight 380 kg (including the bed weight) per. set of four lifters.
Add to My list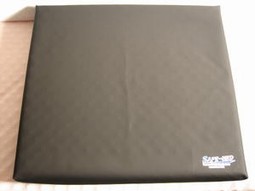 Cover for pressure relieving cushions 45x40cm
Incontinence cover.
Color: Black
Polyester 125g. PU coating 85g
Highly elastic, breathable
Antimicrobial
Washable at up to 95 gr
Tumble dry at 40 degrees
200cm hydrostatic head (waterproof)
Add to My list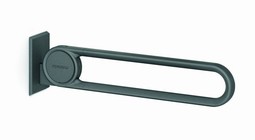 The C.F. Møller designers have developed an innovative range of fittings for Normbau for the Disability Access bathroom. These high quality functional products are designed for use in environments both in and out of the home.

The series has in 2010 been awarded the Red Dot Design Award and the IF Product Design Award 2011.
Add to My list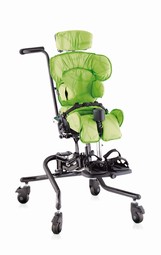 Squiggles Seating System provides postural support for younger children aged 1-5 years with special needs. Suitable for use as a home chair, school chair or with a buggy base, Squiggles meets all the postural and comfort requirements of a seating system for young children with special needs while still maintaining a fun, colourful design.
Add to My list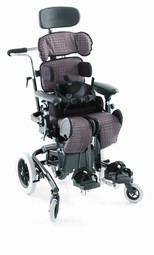 KIT Seating System is a highly adjustable modular seating system for teens and adults with moderate to complex special needs. With its innovative Pelvic Cradle, 3-part backrest with ball and socket joints and multi-positional leg guides and footplates, KIT can even meet the requirements of the most complex users.
Add to My list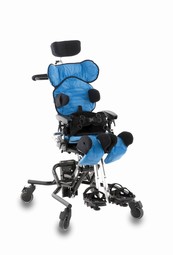 Mygo Seating System allows therapists to optimise the postural care of children with moderate to complex special needs. The wide variety of options allows adaptation to almost all requirements.
Add to My list