All product information is provided by the supplier. The National Board of Social Services is not responsible for either contents, origin, flaws and deficiencies, or any kind of damage that may occur from the use of the information. The National Board of Social Services has no authority to endorse products and does not assess the quality of the products.
Hide this message
.
---
Kitchen table with pull-out panel which can be build into existing kitchen and create better
opportunities for freedom
Modules from 60-100 cm width
Hight adjustable within 20 cm
Setting table hight controlled by simple front-loaded handle and ordinary water pressure
Material: Basic stainless steel individual choice of countertop

Add to My list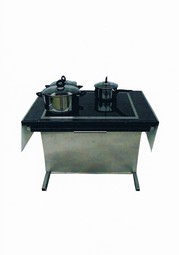 Individual, barrier-free and flexible kitchen sink modules.
Step less height-adjustable modules operated from front panel controlled by normal waterpressure.
Wheelchair friendly with plenty of legroom and flexible table height.
Can be built into existing kitchen as modules.
Available with/without stainless steel floor plate / back wall.

Add to My list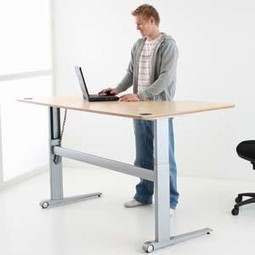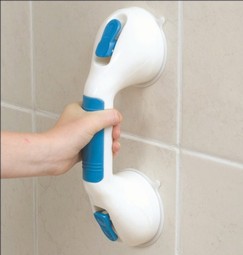 Hand grip that are attached with suction cups, making it well suited to the bathroom.
Add to My list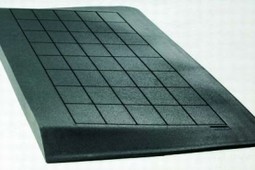 Non-slip rubber ramps for doorway or entrance. Suitable for use for wheelchairs, walkers and walking frames, trailers and more.
Rounded outer edges.

Available in several sizes
Sizes:
H 15 mm x B 900 mm x D 120 mm 1,4 kg
H 25 mm x B 900 mm x D 200 mm 3,3 kg
H 35 mm x B 900 mm x D 280 mm 6,2 kg
H 50 mm x B 900 mm x D 400 mm 12 kg
Add to My list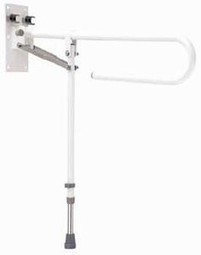 Armrest with stand which can be adjusted in height, so that it can be adapted to most users.
Easy adjustment. Simple tilt up / fold-down mechanism.
White painted steel.
Cleaning with non-abrasive detergent or a mild detergent.
Length of the armrest: 74cm
The height of the leg: 72-92cm
Add to My list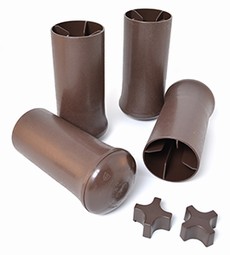 Forhøjelsesben which adapts traditional furniture legs.
They are variable in height, by simply putting aside internal blocks on top of each other inside, in the number you require.
Can increase by 7.5cm, 10cm or 12.5cm.
They have flexible internal fins which grip on the leg without damaging it and stuck to the furniture, so it easily can be moved.
Add to My list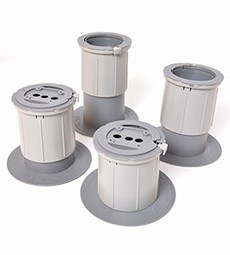 Is secured to the furniture legs, by rotating the upper collar of the device in relation to the body, thereby tightening a strap around the inner leg. For mounting on furniture with wheels, you can set the universal adapter supplied around the wheel and lower it into the raiser. Diameter inside: 7 cm/outside: 15 cm. Grey plastic. Set of 4 pcs.
Add to My list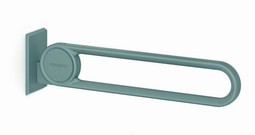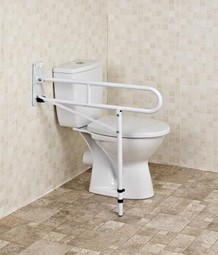 Armrest with stand which can be adjusted in height. so that it can be adapted to most users.
Easy adjustment. Simple tilt up / fold-down mechanism.
Armrest length: 75cm
Arm diameter: 25mm
Depth when folded: 20cm
The height of the leg: 60-70cm
Overall Height: 75.5 to 85.5 cm
Wall plate: 26x10cm
Add to My list