All product information is provided by the supplier. The National Board of Social Services is not responsible for either contents, origin, flaws and deficiencies, or any kind of damage that may occur from the use of the information. The National Board of Social Services has no authority to endorse products and does not assess the quality of the products.
Hide this message
.
---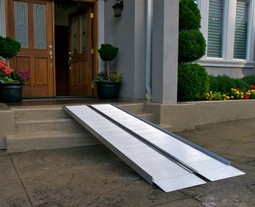 Ultra-strong, single-fold ramp provides the safety and strength required while remaining lightweight and portable. The smooth and quiet action of the live hinge a continuous full length low profile hinge adds strength and stability to the ramp. Ergonomically designed flexible, non-breakable handles offer convenient carrying and a comfortable grip.
Add to My list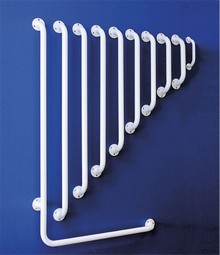 MIA-grab rail for exterior and interior mounting.
Steel pipe coated with Rilsan.
Available in standard or individual dimensions.
Available in black or white.
Add to My list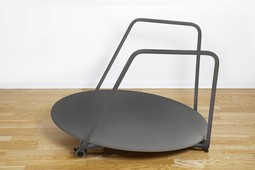 Protac SenSit Frame furnishes the Protac SenSit ball chair with handles and an inclined bottom making it easier to enter and get up from the ball chair. The bottom also makes the chair a little higher.
The frame has wheels in the back, making the chair moveable for both cleaning and flexible usage in more rooms.

Add to My list