All product information is provided by the supplier. The National Board of Social Services is not responsible for either contents, origin, flaws and deficiencies, or any kind of damage that may occur from the use of the information. The National Board of Social Services has no authority to endorse products and does not assess the quality of the products.
Hide this message
.
---

Floor-standing lamps with dimmable up- and downlight. With large emitting surface which reduces glare. Available with fixed and variable colour temperature.
Add to My list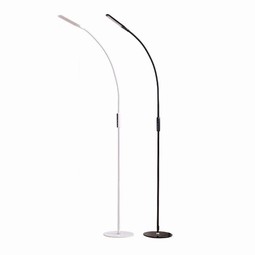 Floor Lamp with dimmable LED light, color temperature adjustable. From the included remote control the auto-off functionality can be activated. Available in Black afd White.
Add to My list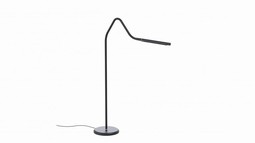 Electra Floor Lamp provides consistent, high-quality light to suit your needs. This lighting solution boasts an advanced color temperature feature that allows you to select the perfect lighting for your comfort. Choose from daylight to reduce eye strain, cool light for unobtrusive background lighting or warm light for a relaxing environment.

Add to My list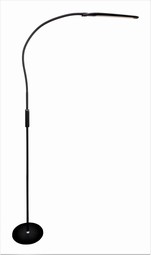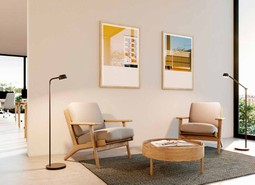 Floor Lamps with Dimmable LED Light, with Dim2Warm, where the Colour Temperature follows the Dimmer Setting. Avaliable in Black and White.
Add to My list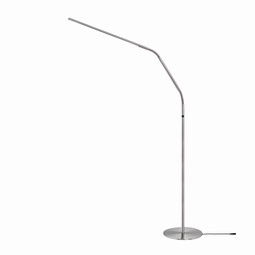 The Daylight Slimline 3 floor is praised for its functionality, ergonomics, and unrivalled quality of light. The aluminium shade emits a very bright light and the diffuser gives off a better spread of light. A four step dimmer allows brightness control. The LEDs do not get hot allowing you to work under the light for many hours.
Add to My list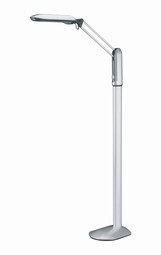 Height 117cm to max 151 cm can be easy adjusted
ideal lighting for reading chair
article no. 16030

Add to My list