All product information is provided by the supplier. The National Board of Social Services is not responsible for either contents, origin, flaws and deficiencies, or any kind of damage that may occur from the use of the information. The National Board of Social Services has no authority to endorse products and does not assess the quality of the products.
Hide this message
.
---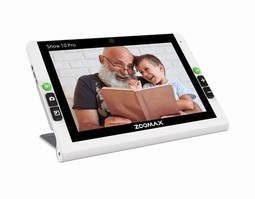 Reads aloud a full page of text through OCR. Built in guidelines for easier reading. Integrated MP3 player. Touch screen.
Add to My list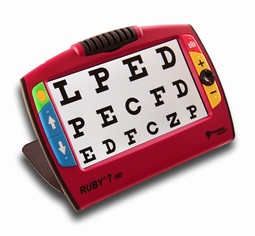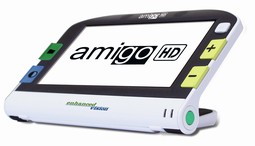 Practical and compact, pocket-sized CCTV/Electronic magnifier, with lots of contrast enhancement options, freezing/storage of still images, plus clock/calendar functionality.
Add to My list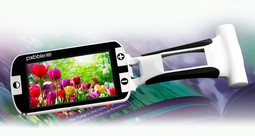 Not only is the New Pebble HIGH DEFINITION, but there are 19 new and
improved features including:
High definition 720p camera provides more natural color representation, a
greater degree of sharpness and focus, crisper image details, greater vibrancy,
and less picture grain and less pixelization, 3x more pixel density than the current Pebble
Add to My list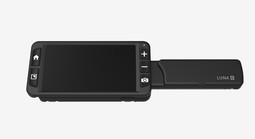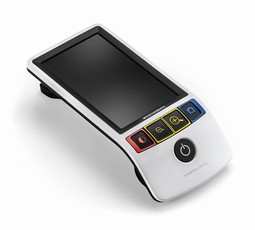 A new design provides better grip and clearly visible buttons.

Improved optics with high image sharpness even at high magnifications and while in motion

Add to My list
Electronic magnifier providing from 2 to 19x magnification in full HD resolution on an 8-inch screen.
Add to My list