App search
23-11-2014 of Thomas Lyhne



Search function on AssistData will help you find assistive apps in App Store and Google Play.

Apps may in some instances act as an assistive product in the same manner as a physical product. For example there are apps that make your smart phone work as a magnifying glass or a medicine reminder. There are also a number of apps useful for blind and visual impaired people for navigation and orientation, apps for reading and writing support, apps aimed at persons with reduced hearing, apps for structuring everyday activities and much more.

AssistData app search

can be used for searching in App Store and in Google Play. You can search for anything, both keywords and app names, but to make it easier we supply you with a number of search words related to the product areas in AssistData.

You can access the AssistData app search from the front page:

Here is a drop down list with all the search words connected to the product areas in AssistData: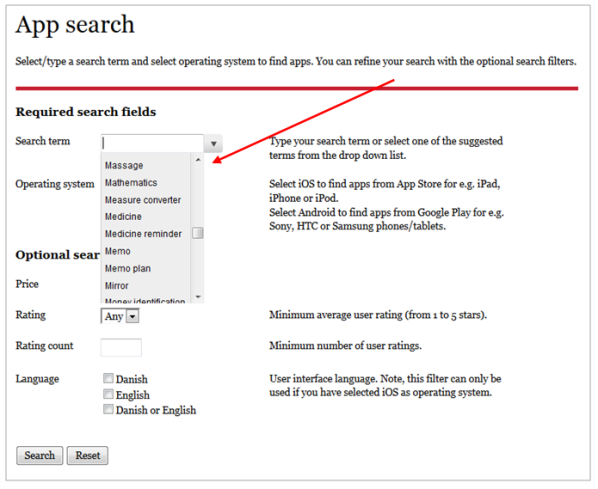 If you choose to search for apps from a page with a specific products area, e.g., a page in AssistData with information on products to prevent ulcers, then the drop down list will contain search words connected to the product area
Assistive products intended to manage tissue integrity
.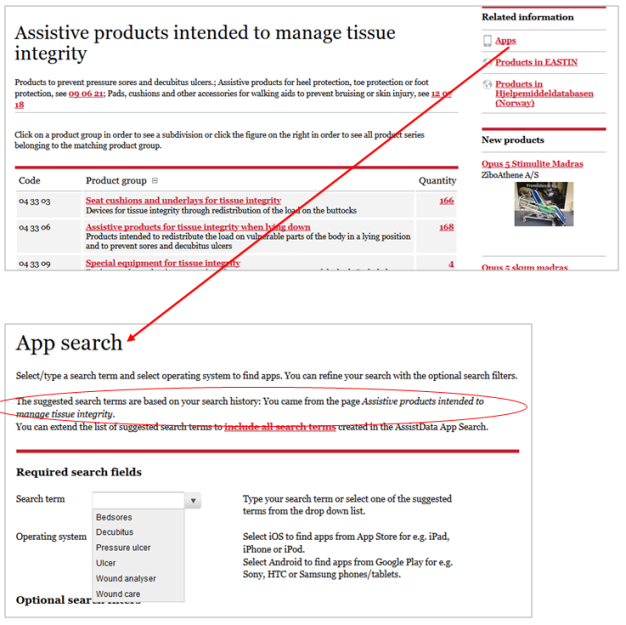 If you for instance choose the search word
Pressure ulcer
and iOS as the operating system, you will get a result something like this excerpt: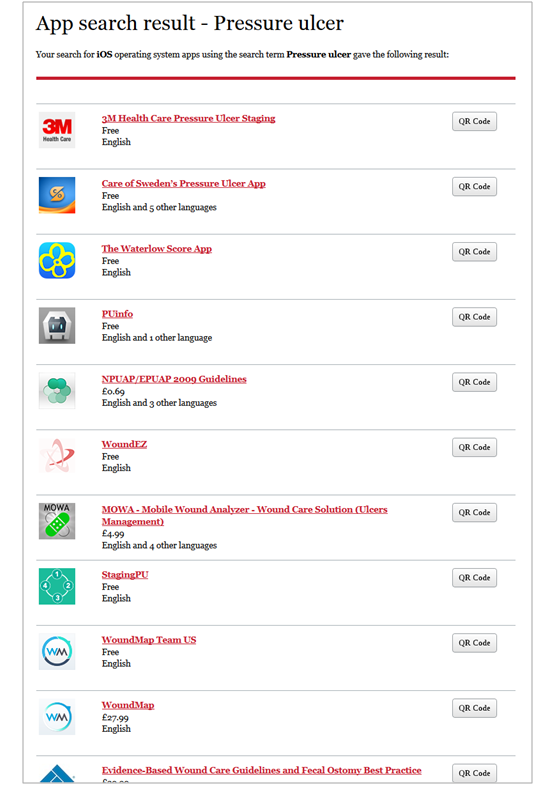 From the page with the search result you can click on the name of an app to get further information on the app from App Store or Google Play. By clicking the QR-code button you get a picture of a QR-code which you can scan with your smart phone or tablet if you wish to install the app on your device.