All product information is provided by the supplier. The National Board of Social Services is not responsible for either contents, origin, flaws and deficiencies, or any kind of damage that may occur from the use of the information. The National Board of Social Services has no authority to endorse products and does not assess the quality of the products.
Hide this message
.
---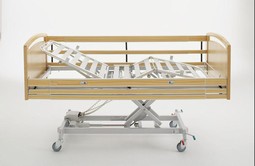 SB 755D is ideal for all homecare and institutional environments. SB 755D offers optimum comfort with an ideal seating positioning. Caregivers can adjust the bed to meet individual user requirem.. Unique feature allowes SB 755D to be adapt. taller users. Both the head and foot end can be extended. No part of the SB 755D weighs more than 25.
Add to My list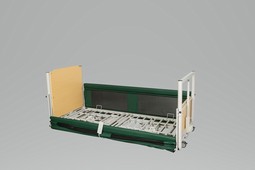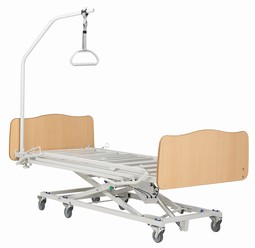 Winncares XPress bed is assembled and disassembled quickly completely without the use of tools. XPress has a built-in transport rack, so you dont need extra trolleys and bags and parts that get lost in flight.
Add to My list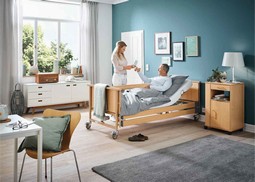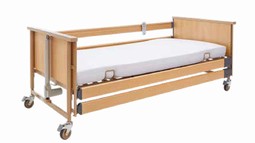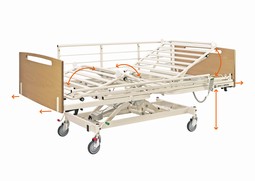 A solid, washable and separable Care bed (avail. in 3 widths). 4-sectioned ergonomic mattress support platform with retrograde back regulation. Extension of mattress support platform (20 cm). Easy to disassemble in 4 parts without any tools. Optional low subframe. Accessories: MDF-boards in beech, side rails, covers, wooden design etc.
Add to My list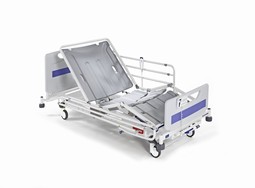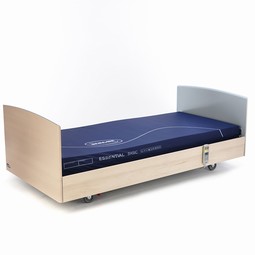 A homecare bed with ErgoMove technology which offer the users the ability to a better seating position in the bed, which has a positive impact on pressure-damages and gives a more active position for the user


Add to My list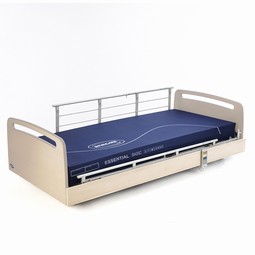 A homecare bed, which can be adapted to different user-needs - e.g. to people who suffers of dementia
Add to My list