All product information is provided by the supplier. The National Board of Social Services is not responsible for either contents, origin, flaws and deficiencies, or any kind of damage that may occur from the use of the information. The National Board of Social Services has no authority to endorse products and does not assess the quality of the products.
Hide this message
.
---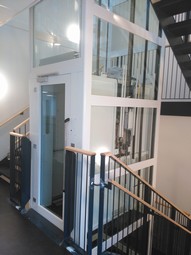 AluLet LSCO (Low Speed Cabin Outdoor) is our elevator designed for external installation. The elevatorlift sets itself apart from our outdoor elevator on the price, it is less costly to install, and requires fewer adjustments to the surroundings as it doesnt have to abide by the same thick and top height requirements.
Add to My list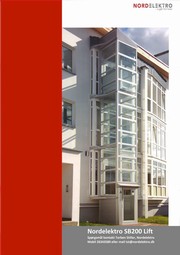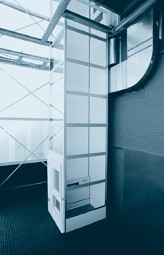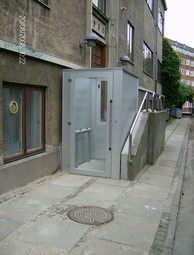 HYDRO-CON Vertikallift HandiLet HC630PVS. Several platform sizes, also one that suits you. Shaft in anodized aluminum, painted or glass shaft with laminated safety glass. Type Approved. Option of half shaft. Produced for the Danish climate. Placed just as well outside as inside. Minimal maintenance.
Add to My list